Football behaviour laws now in force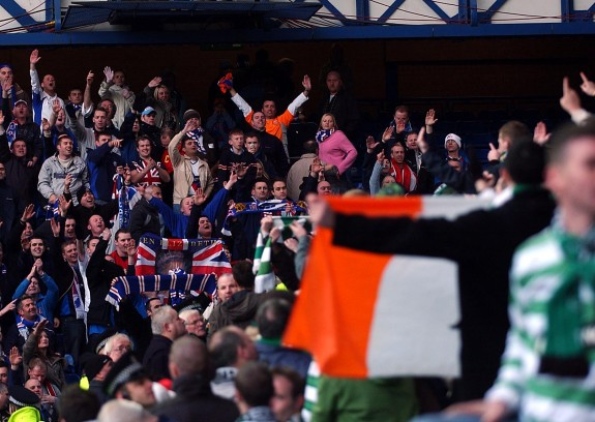 New laws to punish those engaging in offensive behaviour at football have come into force.
The Offensive Behaviour at Football and Threatening Communications (Scotland) Act 2012 gives police and prosecutors additional tools to crack down on sectarian songs and abuse at and around football matches and threats posted on the internet or through the mail.
The Act creates two new distinct offences, punishable through a range of penalties up to a maximum five years in prison and an unlimited fine.
The first offence targets "hateful, threatening or otherwise offensive behaviour" expressed at and around football matches which is likely to cause public disorder.
The second offence relates to the communication of threats of serious harm or which are intended to stir up religious hatred, whether sent by post or posted on the internet.
Community safety minister Roseanna Cunningham said the "overwhelming majority of football fans" have "absolutely nothing to fear from this legislation".
She said: "This legislation will have no impact on the banter and passionate support that goes hand in hand with supporting football teams. It is not about discouraging the competition and rivalry that is the lifeblood of football, it is about eradicating sectarianism and other unacceptable expressions of hate from our national game."
She added: "I am under no illusion, this legislation will not be the one-stop solution to all our problems and that is why I recently announced £9 million over the next three years to continue work to tackle sectarianism across society. Attitudes change over time and this marks the beginning of the end of the shame that has blighted our glorious game for too long."
However, University of Abertay criminology lecturer Dr Stuart Waiton, who gave evidence to Holyrood's Justice Committee during the early consideration of the Bill, has reiterated his fear that it will be a "snob's law".
He said: "The first thing to notice about this (Act) is that it specifically targets football fans and nobody else."
Related Posts: