Ashleigh & Pudsey win Britain's Got Talent 2012
Ashleigh Butler and her dog Pudsey are the winners of this year's Britain's Got Talent.
The 17-year-old from Wellingborough, Northamptonshire and her six-year-old dog narrowly beat Jonathan Antoine and Charlotte Jaconelli to the title after receiving the most votes from the public, leaving Welsh choir Only Boys Allowed in third place.
An emotional Ashleigh, who is due to sit her AS Levels next week, was lost for words after finding out she had won the £500,000 prize.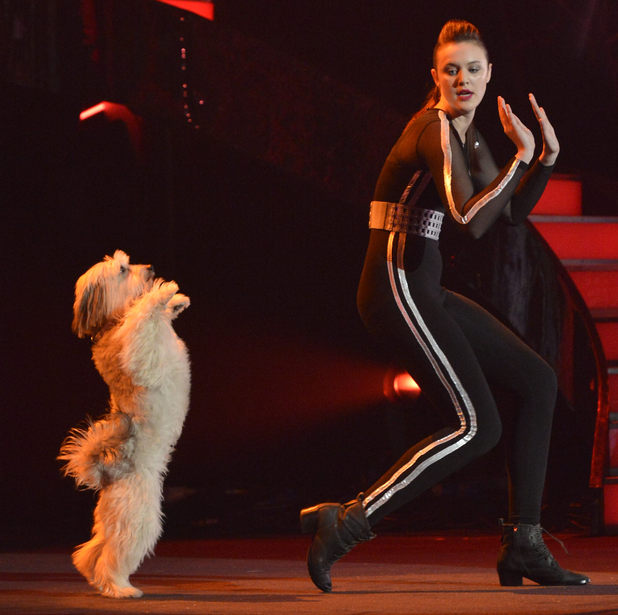 A tearful Ashleigh told Ant & Dec upon hearing the result: "A massive thank you to everyone that voted for us. I'm just proud of Pudsey. Thank you so much."
A beaming Simon Cowell said: "My life's work is now complete. I want to say a huge thank you to these three [the judges]. This has been one of my favourite years, [Ant & Dec] have always been amazing."
Amanda Holden added: "I am absolutely completely delighted, but more than that, Simon Cowell said that if the dog won he would dance with it!"
Ashleigh & Pudsey then proceeded to perform their Mission: Impossible act once more, including Cowell giving Pudsey a stroke at the judges' table.
Speaking on Britain's Got More Talent afterwards, Cowell added: "I love dogs, I love animals and I really like Ashleigh. They deserve it. That dog will become the most famous dog in the world."
Loveable Rogues, Sam Kelly, Ryan O'Shaughnessy, Molly Rainford, Aquabatique, Kai & Natalia, The Mend and Nu Sxool also performed in the final.
Related Posts: