DYRT's 1 To watch – Benjamin Francis Leftwich
Dyrt caught up with the UK's hottest new singer song writer.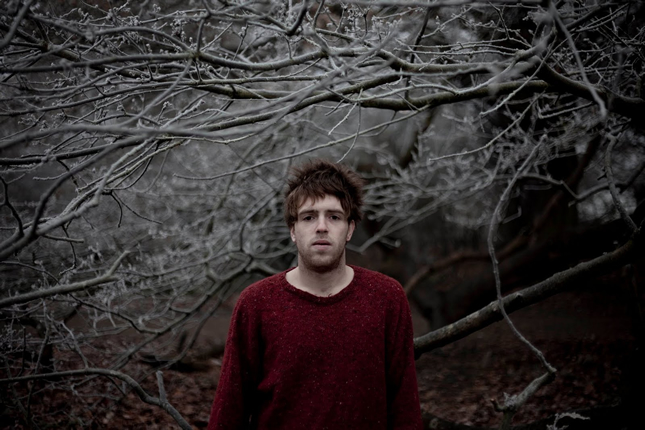 If you haven't heard his name before you soon will! After releasing his debut EP 'A Million Miles Out' at the end of 2010, he quickly found himself on the most prestigious playlists around as Radio 1 DJs Zane Lowe and Fearne Cotton fell for Benjamin's assuming charms. He was also added to XFM's Evening Playlist, while Jo Whiley made Benjamin's track 'Atlas Hands' one of her Tracks of 2010 and he was also asked to record a live session for Radio 2's Dermot O'Leary. Benjamin's version of  'Rebellion' by Arcade Fire has since been downloaded over 30,000 times.
With his debut single 'Box of Stones' out now and his first major album 'Last Smoke Before the Snowstorm' due for release next month, DYRTcaught up with Benjamin when he played in Glasgow this month and this is what he had to say….
For anyone who hasn't heardof you, tell DYRT a bit aboutyour journey so far?
"I listened to lot music when I was younger and taught myself to play guitar when I was about 10, but couldn't quite get it so became quite disillusioned by it and gave up till I was about 14. At age 15, I began writing songs and playing with aband on the York music scene – It was then I became really serious about music as a career option.
When I was about 18 Ibegan working seriously as a solo artist, writing the songs which now make up this and the previous album, and decided to send out a demo… I got interest from a couple of people which led to the release of the first EP 'A Million Miles Out' last year and it's all kind of snowballed from there."
Tell us a bit about you asan artist – who are yourinfluences, who did youlook up to as a kid?
"I'd say my influences have never changed.I've always loved The Beatles, Neil Young and Elliot Smith. …Ryan Adams+ Bruce Springsteen are my personal favourites- I love the provocative nature of their tunes and the constantly good tunes on all the albums they've had."
"I think people like Adele are great because her voice in particular is amazing, which proves that pop can still be good, "he says. "With her, the song is the main thing. The song is everything."
Talk to us about the album 'Last Smoke BeforeThe Snowstorm' – You started writing it when you were 17 & are now 21 – Why did it take so long? What does it say about you as an artist/writer?
"It was important for me to make sure the albumwas right before putting it out there. All 11 songs have been written over past 4/5 years… "A lot ofthe songs on there I wrote when I was about 17 or 18," Benjamin confirms. "I really wanted to get their sound right and I'm a bit of a perfectionist when it comes to writing and recording. I've been working on them ever since really."
"A couple of people have described some of my songs as love songs but there's a level of ambiguity in them I think. I try not to ever focus on a central theme. I just bring together inspiration from around me and put it all into a song. Some songs are more direct, but there's always that level of ambiguity."
"Last Smoke Before the Snowstorm' is my favouritetrack, probably because I was in a goodplace when I wrote it. It was in Sydney two Christmases ago… I have great memories of where I was when I wrote it, how it came about, where I recorded it…everything which makes it special."
You've been praised by the likes of Zane Lowe,Fearne Cotton,  Jo Whiley, Dermot O'Leary and pretty much everyone else who's listened to your music… How does that feel being that you're relatively new to the game?
"It's really cool to have that sort of support from radio – it has been so unexpected- I didn't knowpeople were going to have that reaction. "The first time it happened I was walking to a friend's house in York. I got a text from a mate saying "your song is on Radio 1!" and I texted him back saying 'F**k off!' I thought it was a joke. I thought the EP might sell a couple of hundred copies and that would be good enough. I think there's been an element of word-of-mouth with it, and I'm happy people are listening to my music."
"For me, I haven't really taken to 'fame'… probably because I feel nothing has changed. I still dothe same things – hang with friends & family, golisten to bands, hang out at the beach, write and play music."
You're almost finished the tour for the album…how has it been?
"The tour has been really busy, people are loving it and it's been all good. I'ma bit tired now but def worthwhile. I love just paying music so if I can entertain while doing it I'm happy. Everyone has been amazing, so I'd say it's been a really positive experience for me."
"Liverpool was great and Glasgow was my favourite in particular. This is the first major thing I've ever done and I'm really enjoying myself. I'm just so lucky to be doing what I'm doing at the moment."
Highlights so far?
Playing Maidenvale + the JoWhiley gig – that was really different type of slot, chilled out vibe about it.
Plans for the summer?
"I'm doing festivals, its great fun and all sorts of shambolics. I'm particularly looking forward to Leeds as that's where I'd go as a fan. I'm also playing at Glastonbury, Lounge on the Farm in Canterbury, Camp Bestival, ITunes Festival, Belladrum and a few more."
What's your thoughts on talent shows like Britain's Got Talent and The X Factor?
"I don't think much in terms of way they take people and put them in a "place/situation'they think they should be. I guess it's good for people get the chance to performon such a big platform but I don't particularly like X Factor as the acts don't get to sing their own songs and become their own type of artist."
"I don't have an image and I don't want to be commercialised. I'm just trying to do my own thing. I don't market myself in any particular way.I write the songs I feel like writing and I make the music I want to make. I don't want to be put into a box – I think that's what music is all about."