Kris Jenner was involved in a horror road smash near her home in Calabasas.
The Keeping up with the Kardashians matriarch was cut off by another driver, who reportedly ran a red light before smashing into the front of Kris's car.
 The Kardashian family rushed to be by her side as she was treated by paramedics at the scene.
The reality TV star and business mogul, 60, may have broken her wrist in the accident on Wednesday, according to TMZ. 
Her daughters Kylie Jenner and Khloe Kardashian, as well as rapper son-in-law Kanye West and her boyfriend Corey Gamble were quick to arrive at the scene of the accident to check on her well-being.
The mother-of-six was treated on the scene by medical crews, who didn't want to risk injuring her further by removing her from the vehicle, TMZ reported.
Kris' new Rolls-Royce collided with the Prius on the 101 freeway after the hybrid car ran a red light, a Kardashian source told TMZ. 
They reported that the mother-of-six was driving down a surface street when the Prius cut her off to get to the 101 freeway entrance ramp.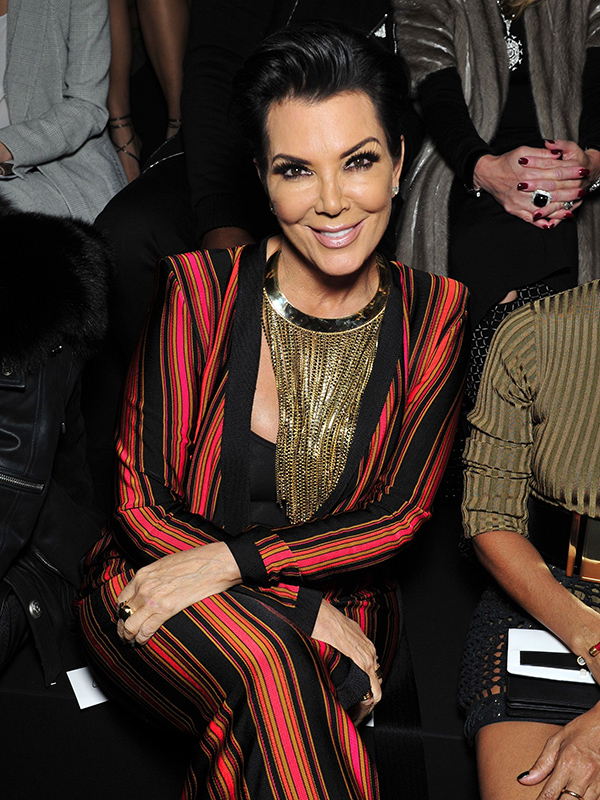 Kris told E! News she was 'shook up' after the accident and that her hand 'hurts.' 
The website reports that besides her hand, she is 'doing ok.'