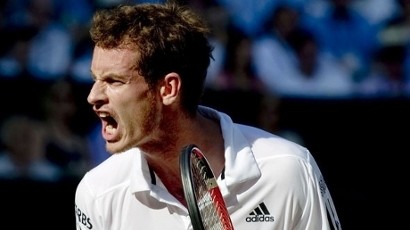 Andy Murray defeated Juan Ignacio Chela in straight sets to progress to his first French Open semi finals.
However, Murray was again made to sweat by a combative opponent and occasional lapses in concentration.
After surviving being two sets down to Viktor Troiki yesterday, Murray survived another scare in the first set, finding himself 1-4 and two breaks down to his Argentine opponent after a sluggish opening.
Chela was aggressive in the face of the Murray serve, and looked on course to win the first set when he led Murray 4-5 and held two set points. However, the Scotsman rallied to pull the score back to 6-6, before comfortably taking a tie-break 7-2.
Into the second set and Murray appeared comfortably on his way to victory, leading the world number 34 4-1 and 5-2 with set point, before a double fault and further twitchiness allowed Chela back into the game at 5-5.
Throughout the tournament Murray has produced his best tennis when under pressure, and this again proved to be the case, immediately breaking his opponents' serve and imposing strong baseline play to take the second set 7-5.
With Chela visibly wilting, Murray dominated the third set without ever looking convincing.
An early break allowed the British number one to dictate the duration of the game. After breaking his opponent again in the seventh game of the third he was able to serve for the match and earn a match against Rafael Nadal 7-6, 7-5, 6-2.