Noel Gallagher has accused some Brit Awards performers of miming at this week's ceremony.
The ex-Oasis star, who took to the stage at Tuesday's (February 21) event in London's O2 Arena, refused to identify the apparently guilty acts, but stated that the individuals in question should feel "ashamed".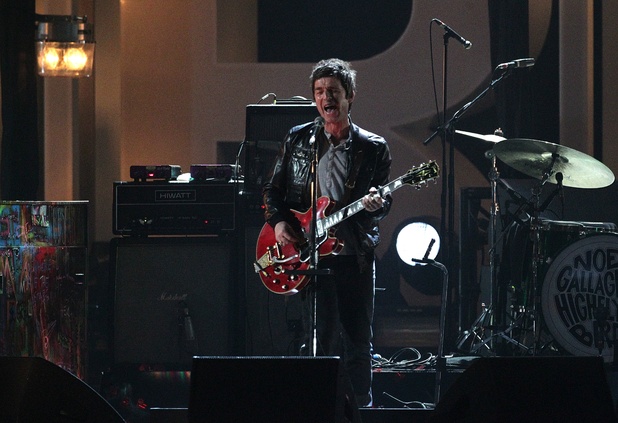 On this year's Brits, he wrote in his blog: "It's all got a bit too slick that thing now though, it's treated with a bit too much respect, if you ask me… It is but a TV show with a few awards carved up and spread around.
"And if I'm not very much mistaken did I detect the faint whiff of a few wrong 'uns miming? I think I did… You know who you are and you should be ashamed of yourselves. I digged Coldplaythough, and Blur and Olly Murs's dancers!"
Gallagher also claimed that he does not expect to receive any more Brits nominations in the future.
"It'll probably be the last time I ever get nominated so we were pretty determined to rip it a new a**ehole, and from what I can gather we had a right good crack at it too," he said.
Florence + the Machine, Ed Sheeran, Adele, Bruno Mars and Rihanna were the other performers at the Brit Awards.