Kanye West's controversial 'Famous' music video is now available for you to see on YouTube.
Yeezy unleashed an explicit 11-minute cut of the visual on streaming site YouTube on Friday, a week after releasing it only to subscription service TIDAL during a live premiere event in Los Angeles.
The 'Famous' video – which is inspired by Vincent Desiderio's painting Sleep - has caused controversy for including of realistic nude dolls of Taylor Swift, Rihanna, Chris Brown, Caitlyn Jenner and others posed suggestively in bed with Kanye and his wife Kim Kardashian West.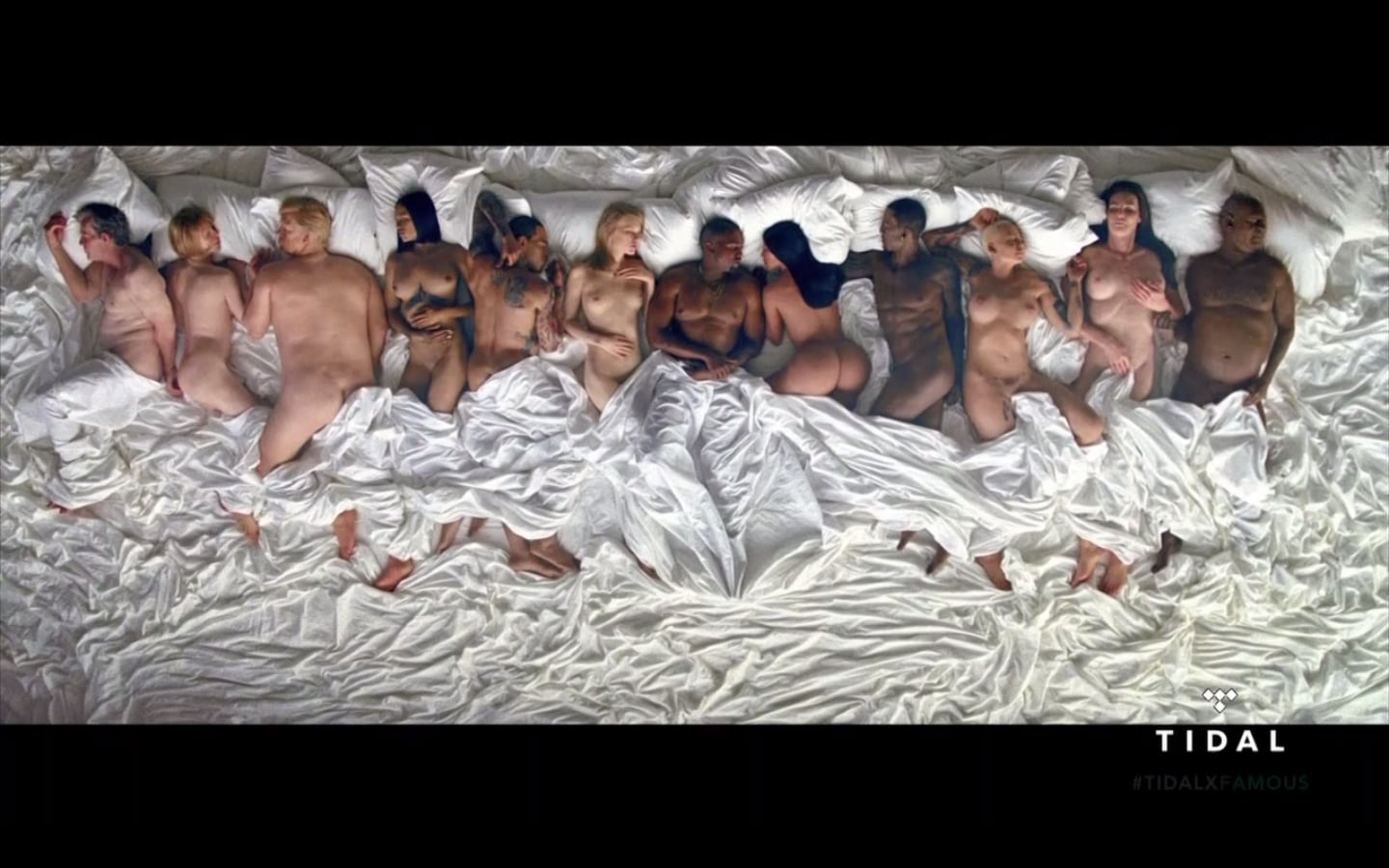 When a firestorm of controversy followed the clip's debut in Los Angeles last Friday, Kanye insisted at first that 'Famous' is not "in support [of] or anti" any of the celebrities depicted.