Andy Murray has become involved in a Twitter row with Ukrainian rival Sergiy Stakhovsky.
The Scot took the row about equal pay in tennis onto Twitter as he became embroiled in a heated exchange with Stakhovsky.
Stakhovsky is a long-standing and vocal critic of equal prize money for women, a topic that has come to the fore again over the past few days following comments from former Indian Wells tournament director Raymond Moore.
Moore resigned on Tuesday after saying the women's game "rides on the coattails of the men" and that female players should "go down every night on [their] knees and thank God that Roger Federer and Rafa Nadal were born".
Moore apologised before subsequently leaving his post, and equal prize money dominated the conversation at Tuesday's media day at the Miami Open.
Murray is the leading advocate among male players for equality in the gameand was predictably forthright on the subject.
The world No 2 said Moore's comments "made no sense at all" and also challenged Novak Djokovic – who claimed the ATP should push for more money because men's matches are more popular – although the Serb later took to social media to apologise for his comments.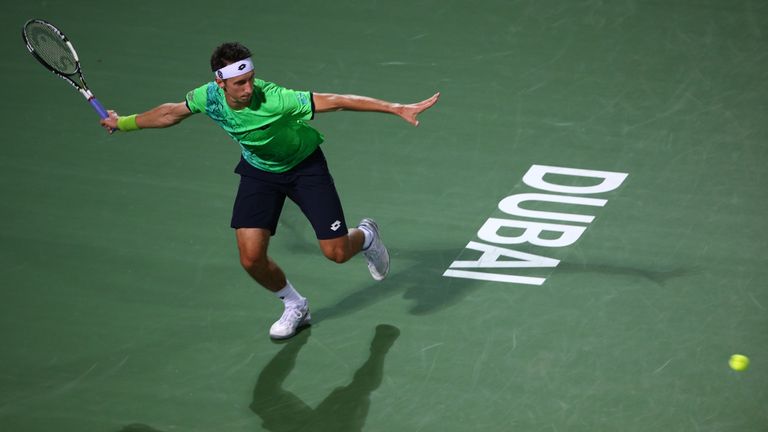 Murray responded with a pointed dig at Stakhovsky, the player he beat in the US Open junior final in 2004, saying a lot more people would watch a match at Wimbledon involving Laura Robson than the Ukrainian.
In a lengthy exchange on Twitter, Stakhovsky said to Murray: "Thanks for mentioning me today. Need some attention. Although your argument fails the moment we leave UK territory."
"As soon as we leave UK territory more people are watching you than Laura? Really?" replied Murray.
Stakhovsky, ranked 115, said: "The venue in Kiev is ready. All you need to do is convince Laura to come."
Murray then brought up a match between the two in Davis Cup in 2006, which he won 6-3 6-2 7-5 to clinch the tie for Britain.
"I played you in a Davis Cup match in Ukraine and there must have been a thousand people there max!" said Murray.
Stakhovsky responded by questioning how many empty seats there were, to which Murray said: "How many empty seats were there Serge? I wasn't counting, was focused on the getting the W (win)."